She is now officially Dot, and she appears to have decided that I am Mummy. As for the dogs: Josie is scared of her. Toby is fascinated and wants to play. The evil midget rat thing wants to kill her.
Also, Dot likes to play with my fringe. Hehe.
Some picspam for your enjoyment: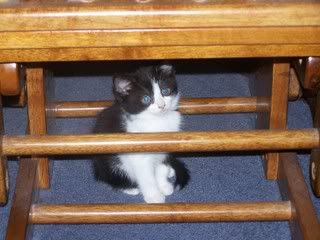 Dot likes to play with the rocking chair.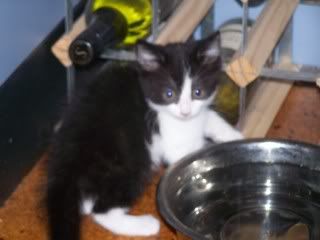 Dot likes to explore.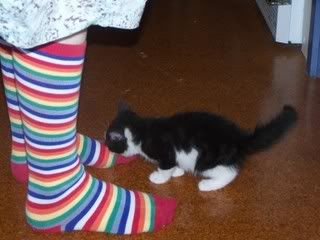 Dot likes either my stripy socks, or my smelly feet.
I have a kitty sitting on my lap, watching the keys clack as I type.